This is the first real commercial version. After a lot of experiments you may see in 0.X branch we understood that some acceptable time of execution can only be reached for simple and fast ideas. T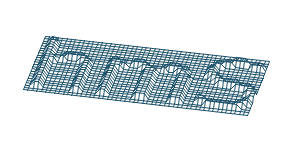 his is the fast one version, it's based on 0.1 version and maybe not extra-unbreakable, we see some ways of how to OCR it, but it will be a five-star captcha in our list.
The example is live – just refresh the page to see another picture.
Yes, you can buy it. Contact us to make an order.
To all who bought previous versions! Please contact us to get this one for free. This is the common rule – once you buy the tEABAG_3D captcha – you'll get all following versions for free.